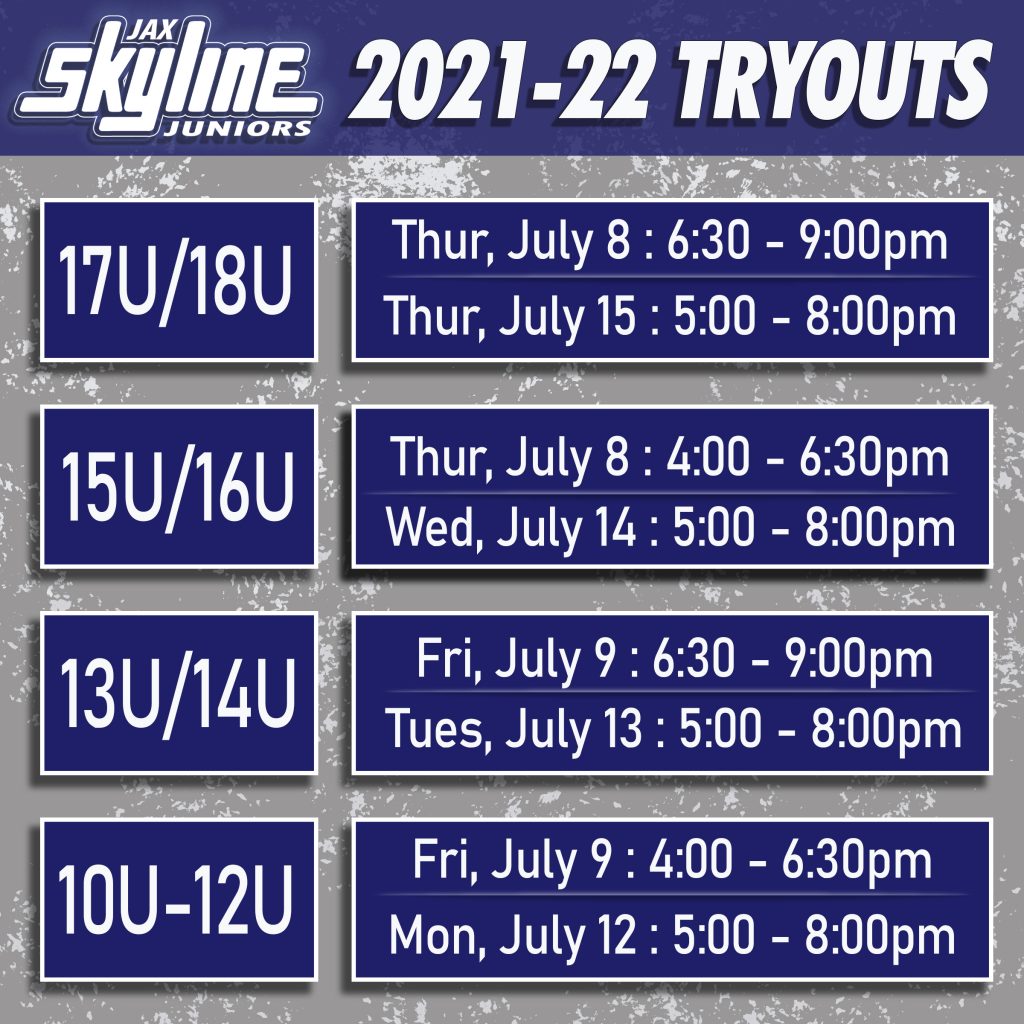 Tryouts for our 2021-22 travel teams begin on July 8th & 9th for all ages. Due to the timing being so close to the 4th of July holiday and numerous college camps, we will also be running a 2nd wave of tryouts the following week. What you need to know:
To register, click HERE
You do not need to attend both tryouts. However, if you are new to the club, it is recommended that you attend both tryouts, as it gives our staff additional opportunities to get an accurate evaluation.
If you receive an offer YOU WILL NOT BE REQUIRED TO COMMIT OR MAKE A FINANCIAL DEPOSIT ON THE SPOT. Beware of clubs that operate in this manner, as it is a clear indication on how they view their families and how they will be treated in the future.
Will there be Supplemental Tryouts later in the summer to fill the younger teams. Each year, we have begun with a core of athletes at the 13's, 12's and under from the first round of tryouts and have filled the teams later in the summer once middle school season starts. This doesn't guarantee that there will be spots open- especially on our Royal teams- but want to be sure that the new ones to club understand the process at the younger ages.

Tryout location

: Jacksonville Ice & Sportsplex- 3605 Phillips Hwy. While tryouts are at JIS, we will be moving into our own facility in the near future and well in time for the club season (see info below).
About Jacksonville Skyline:
We are going into our 5th season as a club in Jacksonville after Co-Directors Hugh and Stephanie Hernesman finished up over 20 years as college coaches at various levels (finishing at Clemson University).
NEW FACILITY: We will be opening a new, 4-court that will be open with plenty of time to spare for the 2021-22 club season. In addition to the 4 courts, we will also have a 2,500 square-foot Performance & Strength area with a dedicated Performance Coach and staff. The address to the new facility is 7022 AC Skinner Parkway.
We are partners with one of the most successful club volleyball organizations in the country. Originating in Dallas and then also expanding to Houston and Austin, Skyline is no stranger to the national stage at the highest levels. Skyline athletes are playing at all levels of college and Skyline is instantly recognizable by college programs across the country. Jacksonville resulted from almost two decades of a close relationship between The Hernesman's and the Skyline founders- Jon and Jodie Rye.
Master Training: Master training is a coaching concept where an experienced coach is responsible for the planning, implementation and execution of all of the skill training portions of team practices for ALL teams. So while each team has its own highly qualified head and assistant coach to run the court during training, the master trainer is the coach that is setting up the drills, explains the "why" and establishes the common terminology used with our training so that everyone is on the same page.

At Jacksonville Skyline, Co-Directors Hugh and Steph Hernesman, are responsible for all of the master training for the club. With a combined 40+ years of college coaching experience, they draw upon what they've learned from some of the best trainers and volleyball minds in the country and bring a wealth of high-level training experience to ALL of our athletes. At Skyline, we prioritize the development of all of our athletes and want to ensure that all of our athletes are getting the same level of training.
Each year, Skyline has grown in our number of teams. We've been deliberate about our growth so that we could provide qualified coaches and high-character people for the teams that we provide. This has been a firm stance of ours and are very proud of the staff that we've built.