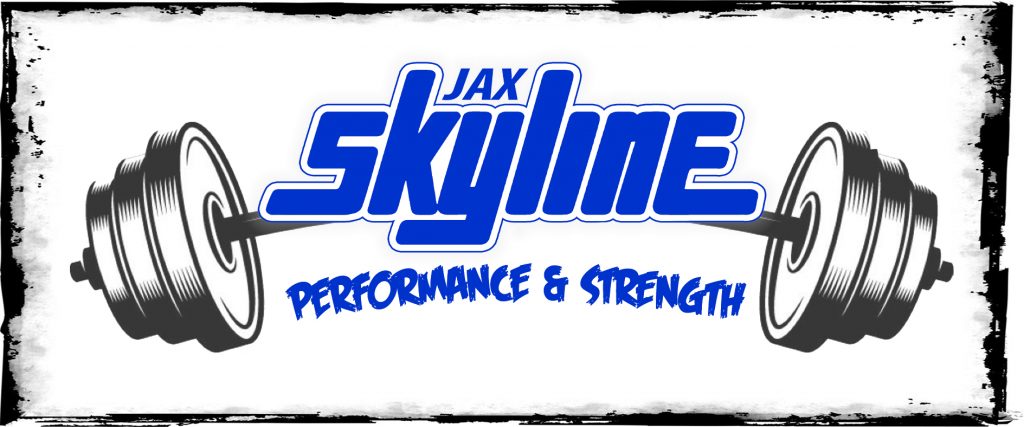 About Our Program
The Jacksonville Skyline Performance & Strength is designed to help young athletes get the proper "sport-specific" training and education to help them perform at their best. Special attention is focused on decreasing potential for injury and progressing athletes based on their level of training. The goal of our program is to increase our athletes' ability to move faster, jump higher and have a strong foundation of strength. In becoming better athletes, we become better volleyball players!
Programming Options
Our Performance & Strength program is currently operating out of the Ponte Vedra YMCA. Skyline members have access to two different training options:

Group Training (4-6 athletes)
1 day/week; 1-hour training session $50/month
2 days/week; 1-hour training sessions $100/month
3 days/week; 1-hour training sessions $150/month
THERE WILL BE A $31/MONTH YMCA MEMBERSHIP FEE FOR THOSE THAT AREN'T ALREADY MEMBERS OF THE YMCA. THIS MEMBERSHIP ALLOWS ACCESS TO ALL YMCA BENEFITS IN ADDITION TO THE TRAINING SESSIONS WITH COACH BRASSEAL
---
Meet Coach Brasseal
Wesley Brasseal is a highly qualified and experienced Strength and Conditioning professional with over a decade of experience at the NCAA DI level. Coach Brasseal served as the Head Strength and Conditioning Coach at the University of North Florida for 6-years. In 2018, Coach Brasseal went back to school to pursue his Master's degree with the goal of becoming a Registered Dietician.
Experience
Perform6
Strength and Conditioning Coach
Corporate Wellness Provider for PGA Tour
2016-2017
University of North Florida
Head Strength and Conditioning Coach
2010-2016
Jacksonville State University
Assistant Strength and Conditioning Coach
2006-2010
University of South Alabama
Strength and Conditioning Coach
2004-2006
License & Certification
National Strength and Conditioning Association
Certified Strength and Conditioning Specialist
---
Enroll Now
Contact Coach Brasseal directly at 904-868-0826 or by email at foundationsperformance@yahoo.com to register.