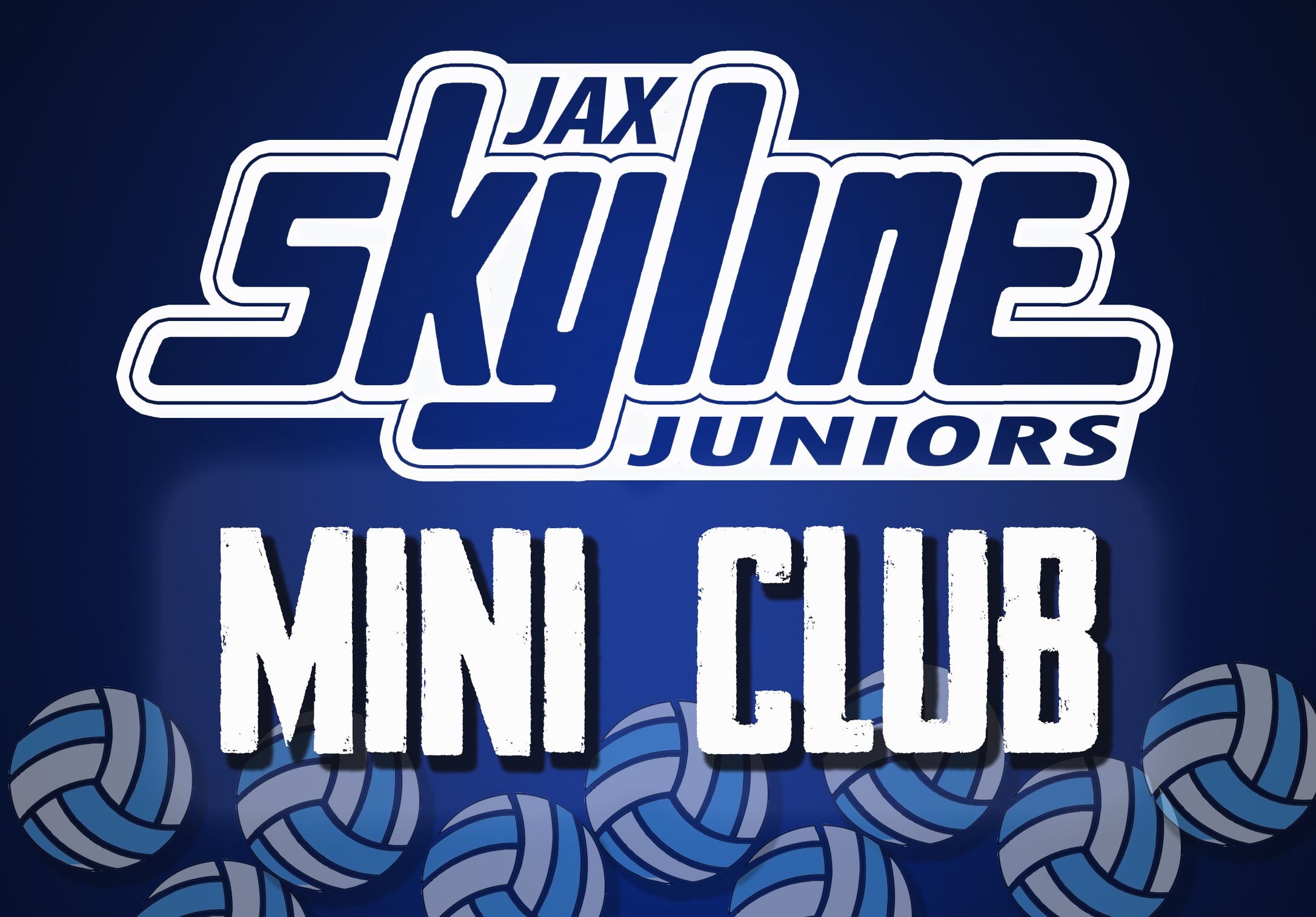 Mini Club is designed to give playing opportunities to younger athletes in a relaxed setting where the focus can be on fundamental skill training. This is an excellent introduction for young players interested in volleyball.
All Mini Club teams are full. If you're looking for instruction this fall, Club Prep would be the best option for beginning players.
INSTRUCTION
At Jacksonville Skyline, we employ a "Master Training" concept- including Mini Club. What that means is that all skill instruction and training is coordinated by and directly taught by a "Master" coach. Each team will have a head coach that will then oversee their own players and work with the Master coach to give the individual attention each team member needs. Our Master Trainers for Mini Club are Steph and Hugh Hernesman- 20+ year college coaching veterans that are currently the Co-Head Coaches at Nease High School.
Why that matters: As a parent and athlete, you want to make sure that your investment is a good one. While we employ some very talented coaches, the training and experience level of the coach leading instruction is crucial to athlete development. At Jacksonville Skyline, we view the development of our athletes as the single-most important thing we do. We will ensure that the quality of instruction is well above what other options athletes have. This is why the Hernesman's- who have learned from some of the best coaches in the country (Dave Boos- Associate Head Coach Florida Gators; Erikka Gulbranson- USA Volleyball High Performance; Kris Russell- UWW Hall of Fame) insist on having a hand in the development of all of our athletes and being able to personally coach each player as they progress through the club.
FOR WHO?
Mini Club is for all athletes, whether you:
– Are just starting to play volleyball
– Haven't started middle school volleyball yet
– Did not make your competitive middle school team
– Wish to train in addition to a limited middle school program
PLACEMENT
Mini Club is different than our spring/summer travel teams. Instead of making cuts for teams, ALL athletes will be placed on a team, with the goal of the short season to be for all level athletes to go from their "Point A" to "Point B". This season, we intend on having two levels of placement:
– Mini Club SELECT
– Mini Club DEVELOPMENTAL
Placement Date:       Sat, August 13th
Program Duration:  Mid-August through mid-October
Practice Days:            Sunday afternoons and Wednesday early-evenings
Cost:                                $550 + $25 Placement/Tryout Fee