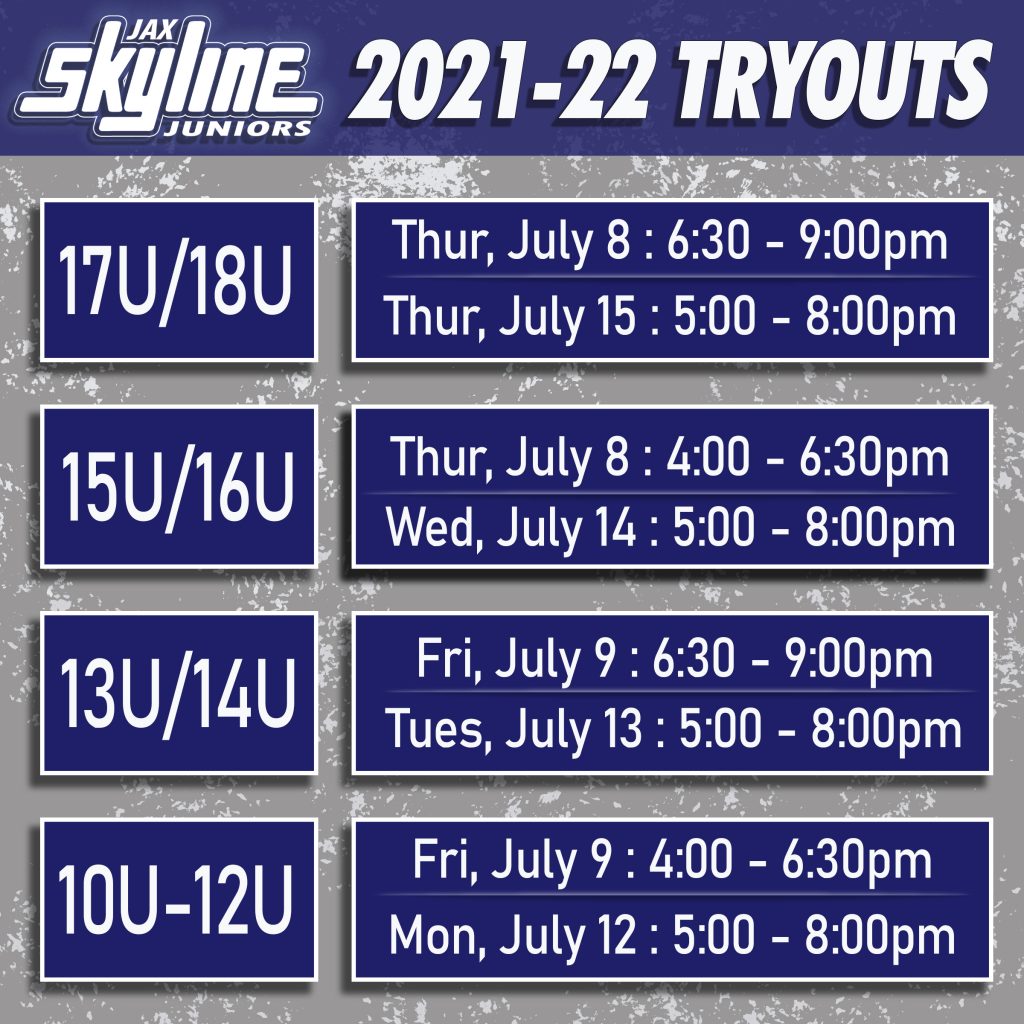 The tryouts times and dates for the 2021-22 travel season have been finalized. Due to the early nature of tryouts this year and the timing being so close to the 4th of July weekend, Jacksonville Skyline will be offering two separate tryout dates for interested athletes. ATHLETES NEED NOT ATTEND BOTH TRYOUTS. HOWEVER, NEW ATHLETES TO THE CLUB ARE ENCOURAGED TO GET IN FRONT OF OUR STAFF BOTH DATES, IF POSSIBLE.
"As we transition into the new facility and as our teams continue to do better and better on the regional and national stages, we anticipate that the club will continue to grow," said Co-Director Hugh Hernesman. "We've got an incredible staff and the Master Training concept that Skyline incorporates is showing some impressive results with our teams and individual athletes. The new facility will only enhance our teams' success, as we add four courts and a 2,500 square-foot 'in-house' Performance & Strength area. With that, joining our staff is our Performance & Strength Coach- Brandon Wright- who will be working with our athletes along with his staff."
You can register for tryouts HERE.