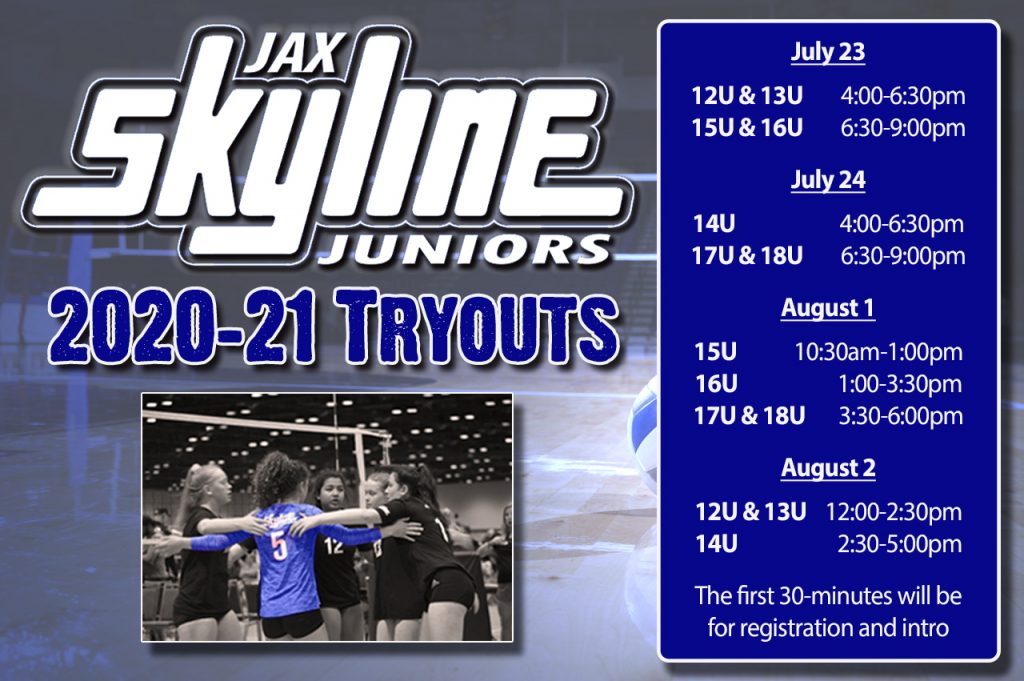 If your goals are to maximize your talents and to prepare yourself to play at the next level, what better club to play for than the one run by coaches with over 40 years of college coaching experience?? Not only will you train at a high level, your family will also be a part of a POSITIVE, TEACHING and FAMILY oriented CULTURE. Winning is important, but only comes with great culture and great training.
We have officially announced and posted our tryout dates and times for our 2020-21 competitive travel team season. We continue to grow at a healthy level and plan on offering 10 teams at the following ages:
12 Royal
13 Royal | 13 Black
14 Royal | 14 Black
15 Royal | 15 Black
16 Royal
17 Royal
18 Royal
Go to our Skyline Events page to register now!
NEW FOR 2020-21: USA Volleyball and AAU Volleyball age definitions have changed from September 1 to July 1. While we prefer and believe it to be best for athletes to play within the age that places them in their corresponding grade, there are some exceptions- especially at the younger levels. See the Age Definition chart below. If you have any questions, please email us at info@JaxSkyline.com.