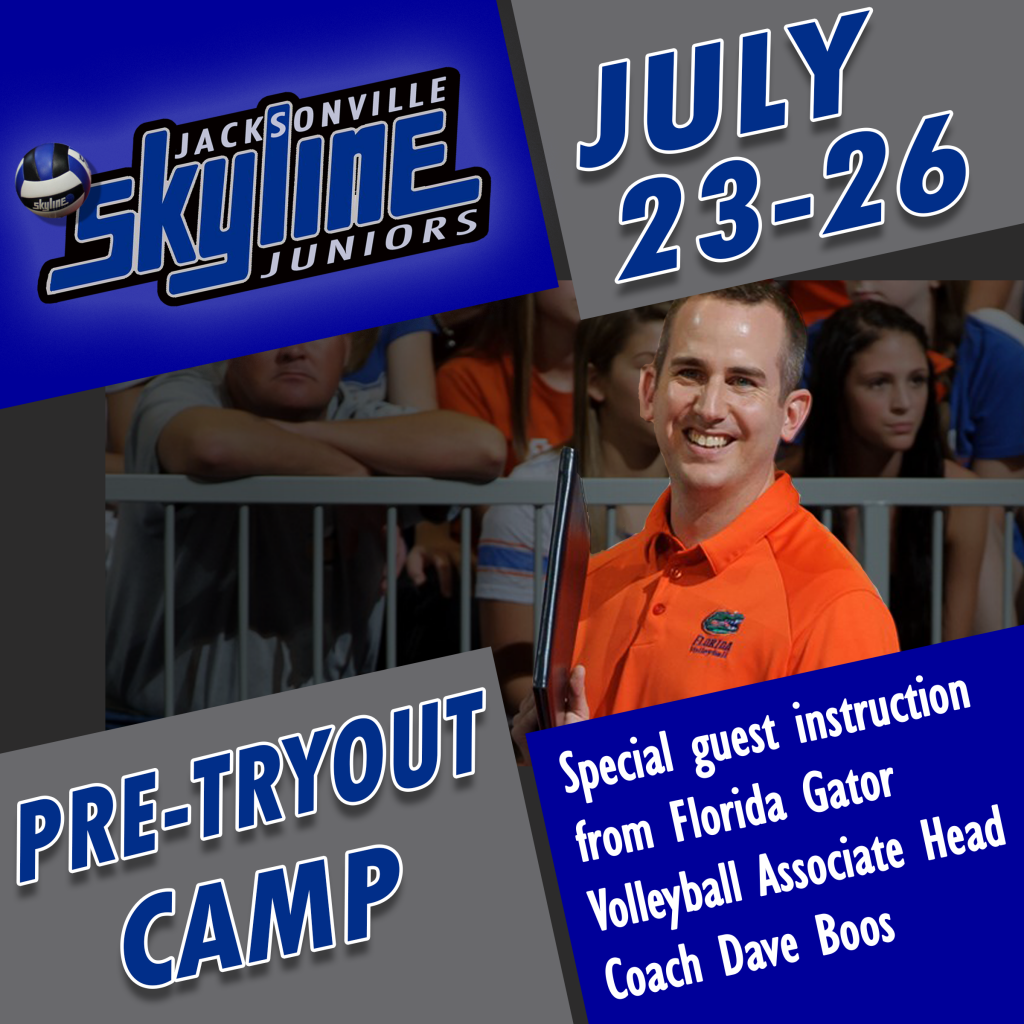 We are very excited to announce that Florida Gator Associate Head Coach Dave Boos will be a guest instructor at our Pre-Tryout Camp from July 23-26. Jacksonville Skyline Co-Directors Hugh and Steph Hernesman coached with Coach Boos for 3 years prior to his arrival in Gainesville.
The similarities between the Skyline and Florida training styles will be on full display and campers will see how the Hernesman's were able to have over two decades of success at the collegiate level prior to coming to Jacksonville.
Click HERE to register!
# # #
ABOUT COACH BOOS: Dave Boos, a renowned volleyball coach with over 20 years of experience at the highest level, enters his ninth season at Florida in 2018, his eighth as associate head coach for the Gator volleyball program.
Boos, a defensive mastermind who is involved in all aspects of the Florida program, has been instrumental in the Gators' success since his arrival on campus. This past fall, the Gators advanced to the NCAA Final Four for the first time since 2002, beating Stanford in the National Semifinal before losing to Nebraska in the National Championship match.