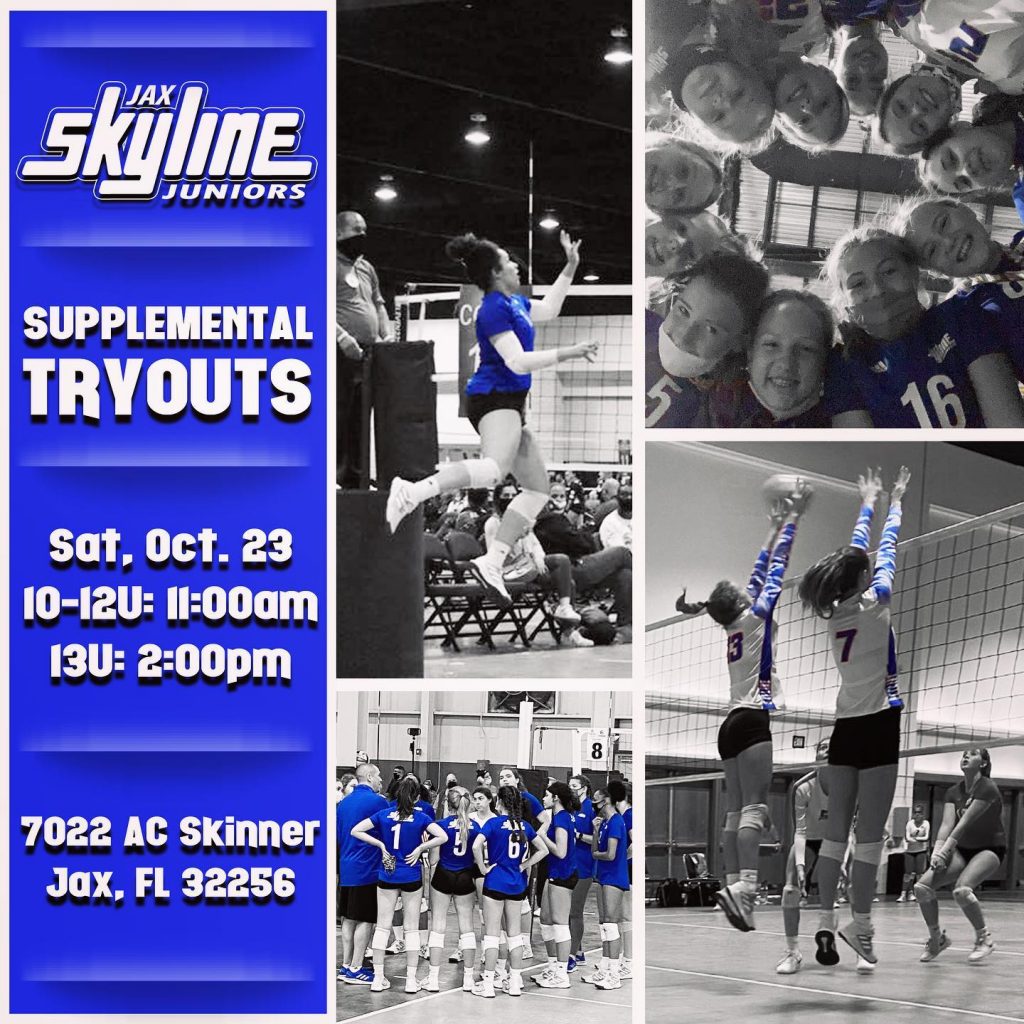 On Saturday, Oct. 23rd, we will be offering tryouts to fill a handful of remaining spots on our 11U, 12U and 13U travel teams for the 2021-22 season. Great opportunity for those that are discovering travel volleyball now during their middle school seasons! Click HERE to register.

This upcoming season will see the club grow once again. Our on-court success and number of teams and outstanding coaches continues to rise as we enter Year 5 and our first year in our NEW FACILITY!
With four courts and a 2,500 sq ft Performance & Strength area, we are doing our best to create the level of training and resources that we were able to offer our college athletes for over 20 years. Jacksonville Skyline is the ONLY club in Jacksonville with 100% CONTROL over their own facility. No distractions. No unwanted noise. Just a great place to train volleyball! Come be a part of something special and growing!