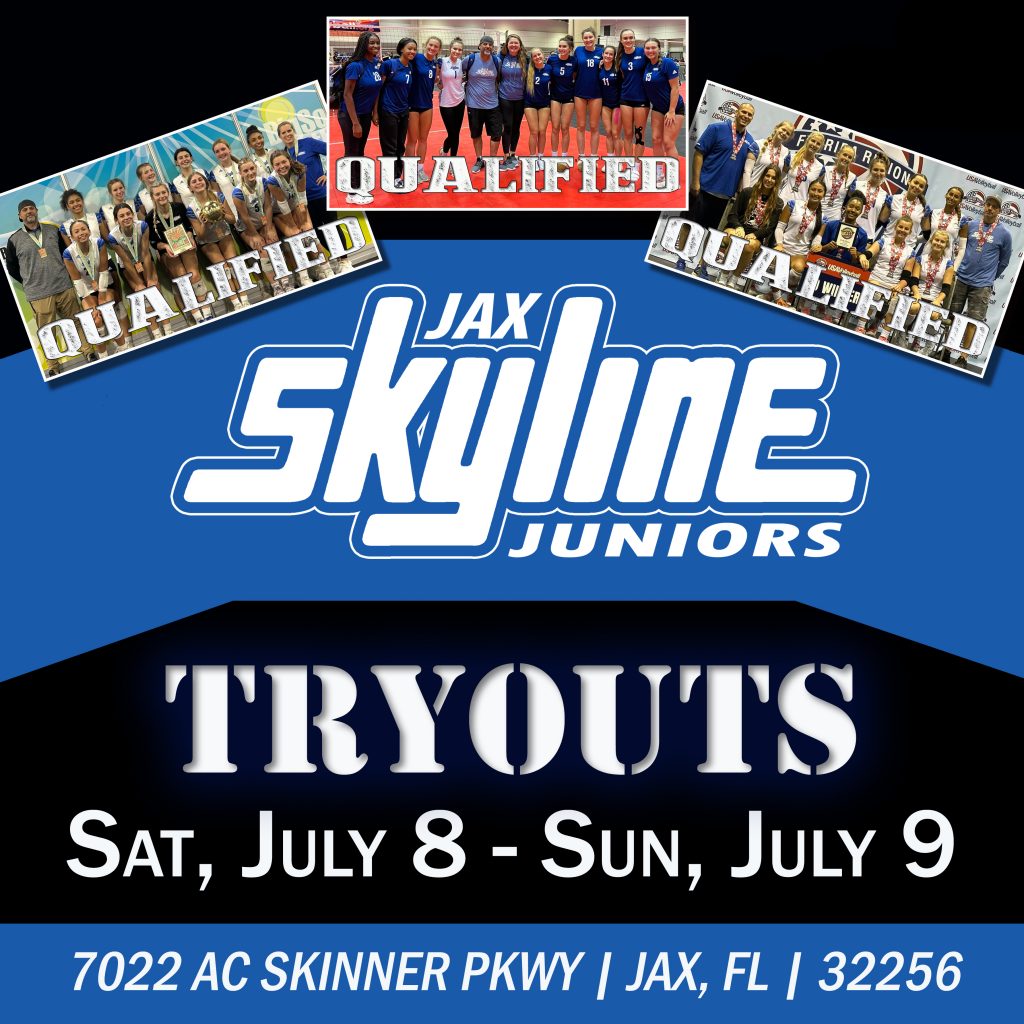 Tryout dates and time are set July 8th and 9th! This is a TWO-DAY tryout. Please contact us at info@JaxSkyline.com if you are unable to make the tryout, unable to make both days or with any other questions.
Here are the times for each age group:
– Ages 10U-12U: 9am
– Ages 13U&14U: 12pm
– Ages 15U&16U: 3pm
– Ages 17U&18U: 6 pm
To determine which age group you should be trying out for, please see the chart below.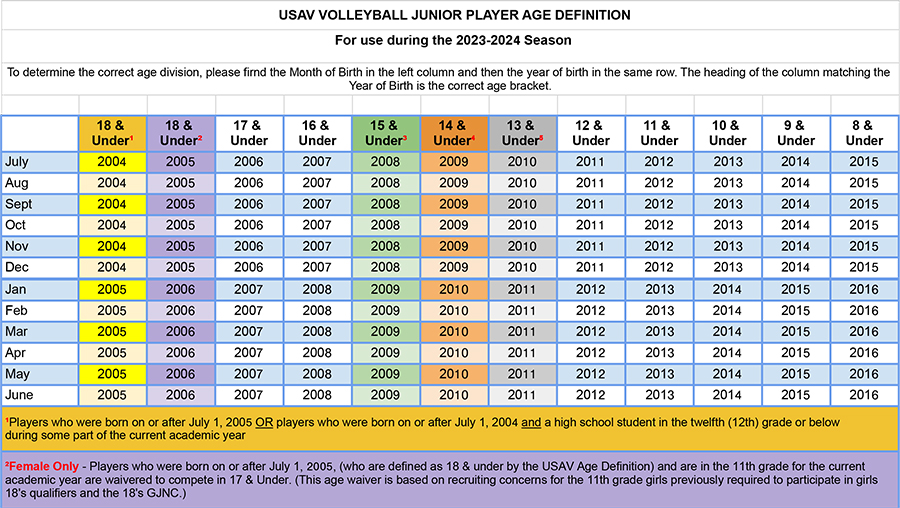 As we enter Year 7, our athletes and coaches keep RAISING THE BAR! This past season, we qualified THREE teams for the USA Volleyball Girls Junior National Championships. Took us just six years. Very excited that our process and training based approach is paying dividends so quickly on the court.
In our first season with a FULL-TIME on-staff Performance and Strength Coordinator, we've seen our athletes make huge strides- notably a club-wide average of 3.5" on their vertical jump over the course of 4 month!
With a Master Training concept where our athletes are being led by long-time college coaches at the highest level, a college-level Performance & Strength program and a 100% owned and operated facility that puts our Skyline athletes first, and college connections that have the full respect of a full range of college programs…we expect the club to continue to soar to new heights every year. The best is yet to come and the time to get in is now before it's too late!